Innovation Meets Aesthetics
I'm Aazam, a product designer from Bengaluru, India. I love designing interfaces that cater to users' preferences. I put my heart and mind into crafting digital experiences that are easy and enjoyable for users.
UX & PRODUCT DESIGN STRATEGIST➺
UX & PRODUCT DESIGN STRATEGIST ➺
UX & PRODUCT DESIGN STRATEGIST ➺
Unveiling Creative Excellence
Clients I Have Worked With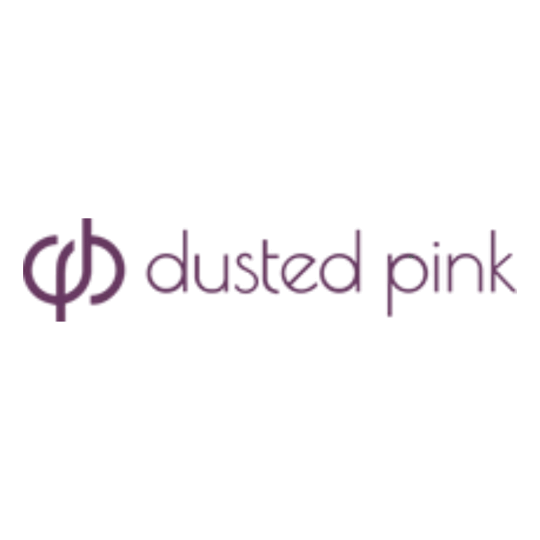 A UX and Product Designer with expertise in creative thinking, client management, and understanding client requirements. I specialize in responsive website design and app designs that will take your business to the next level!
Transform Your Brand With Me, One Step at a Time
Branding & Graphic Design
Together, we'll journey through understanding your company's mission, delving into market insights, shaping a unique brand identity, harmonizing your voice, building a comprehensive brand style guide, prioritizing exceptional customer interactions, and methodically tracking performance.
Enrich your digital footprint with captivating websites and apps. I specialize in crafting interfaces that seamlessly blend aesthetics with intuitive navigation. Let's reimagine user experiences that are visually enticing, effortlessly interactive, and truly memorable.
Embark on a journey that encompasses design, coding, and content curation. Together, we'll build a dynamic website that perfectly encapsulates your vision. But it doesn't end there – I'll also optimize your online presence for discoverability, ensuring your masterpiece gets the attention it deserves.
What Those I've Worked With Say
Arunkumar Uthirapathy
Motion Designer
I enthusiastically endorse Sheik Muhammad Aazam as a design manager. Their unwavering kindness, endless patience, and exceptional mentoring skills have had a profound impact on my professional development. A true leader who creates a nurturing environment for growth and success
Shriya Seshadri
Creative Director at Summerown Studio
I highly recommend Sam for any UI/UX design projects. Throughout his time working with me, Sam consistently demonstrated promptness, a positive attitude toward problem-solving, and exceptional design-thinking skills. His ability to meet deadlines, collaborate effectively, and deliver innovative solutions makes him an invaluable asset to any team. Beyond his technical expertise, Sam's amicable personality and willingness to listen to others' ideas create a harmonious and collaborative work environment. He provides constructive feedback and has an open-minded approach that fosters effective problem-solving within the team, resulting in outstanding outcomes for our projects. With Sam's talent, dedication, and professionalism, I am confident he will continue to excel and make significant contributions to any project he chooses to be a part of.
Supriya Veerkar
HR Manager
Sheikh Muhammed Aazam is an excellent designer. He possesses the qualities of an outstanding team member and an exceptional manager. He is adaptable to the needs of both the job and the organization. I feel extremely proud to have had the chance to work alongside such an exceptional colleague.
Mohammed Rafic
Paid Ads Specialist
I highly recommend "Sheik" this is what I call him always 😂 as a product manager and working with him is a good experience for me. Sheik is amazing at his job! He knows his way around people, is good with clients, does whatever it takes to help colleagues and get things done. He makes sure that everyone is on the same page and focuses on the main goal.
YogithaShree
Digital Marketer
I have worked with Sheikh Muhammed Aazam for 8 months and his management skills for any project is incredible. Aazam has single handedly managed around 7+clients and got the best to the table for each.
Adithya Suresh
Graphic Designer
Sheikh Muhammed Aazam (Sam Sir :)is a highly skilled and knowledgeable manager. He is friendly and helpful, And goes above and beyond to maintain the team spirit. Moreover, I have seen him working his way through challenges. He uses innovative approaches to solving problems. He is such an inspiration to me, and I feel proud to have worked under his guidance.
Vasu Singh
Digital Marketer
He is a great friend & a mentor. Working along side him has bought the best in me in every aspect possible. He would always welcome challenges not only for him but for his subordinates and would help them in best possible way to learn to face and tackle them. He is great at what he does and brings the best from the people around h
Ar. Michelle Rose Quadros
UIUX Designer
Aazam has been a great mentor from the time I was transitioning into the field of User Experience Design. His work ethic and approach to user experience design is commendable. Aazam is extremely talented when it comes to thinking out of the box solutions and is very efficient at what he does! He makes sure he gets work done on time while also ensuring great quality work. A professional designer with great quality designs and a humble being at heart.
Fathima Fida
UIUX Designer
Sheikh Muhammed Aazam is a great manager! I had the pleasure of working under his guidance and he taught me many new skills. He always motivated the team and shared knowledge.
Dinashree Dinesh
UIUX Designer
I had the opportunity to work under Sheikh Muhammad Aazam, as an UX designer intern. He is an extremely patient person and a supportive mentor. It was an amazing experience working under him, as he is full of ideas and enthusiasm to create amazing designs. He is very open to taking suggestions as a lead and I got to learn a great deal from him. Aazam is a very cheerful person thus he always brings positive energy to any work he does, which is his best quality.
Got a New Project or Growing?
I'm Just a Chat Away!