The India Energy Hour delves into the critical challenges and prospects of India's energy transitions through insightful conversations with prominent figures in academia, civil society, and government. Their podcast explores the role of government and finance, social justice, and science, and provides in-depth analysis of the implications of India's energy transitions on both the country and the global community.
Website Design & Development
The project aimed to create an engaging website for The India Energy Hour podcast. The website design prioritized accessibility, user-friendly navigation, and visually appealing layouts to ensure an enjoyable listening experience for all visitors, making it easy to explore episodes and stay updated.
Compassion, social return on investment via a global, thought provoking correlation indicating scalable, compelling growth compassion, social return on investment via a global. Compassion, social return on investment via a global
Compassion, social return on investment via a global, thought provoking correlation indicating scalable, compelling growth compassion, social return on investment via a global. Compassion, social return on investment via a global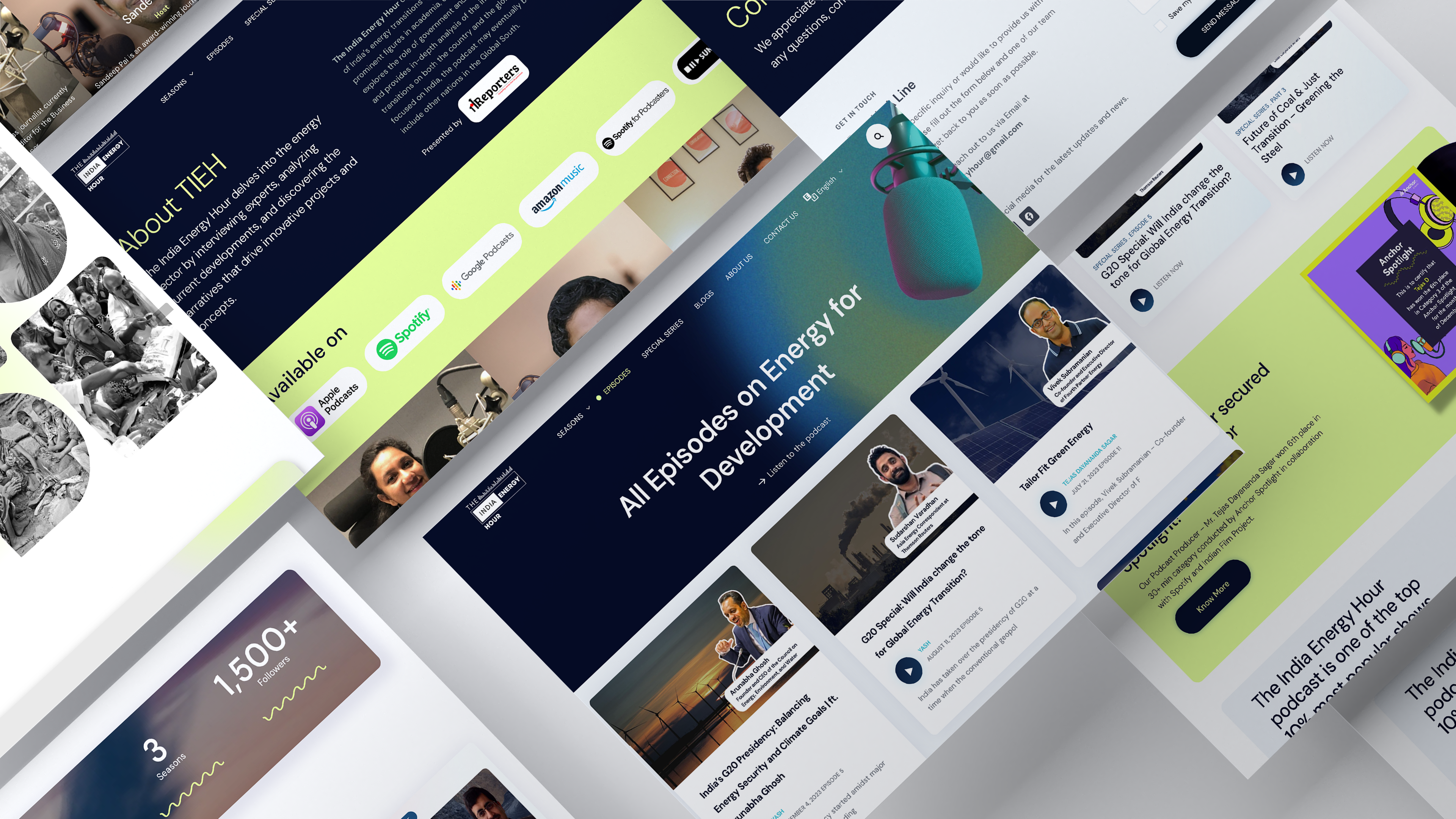 Our Design Ensured Every Interaction was Accessible & Engaging
Compassion, social return on investment via a global, thought provoking correlation indicating scalable, compelling growth
Social return on investment via a global, thought provoking correlation indicating scalable,
Investment via a global, thought provoking correlation indicating scalable, compelling