Kapka's mission is to bring the goodness of vegan home cooked Indian food to your kitchen that is ready to cook in minutes. No prepping,  no chopping, or cleaning,  just pour water, cook, and eat! Just like in any home, their focus is to have real, wholesome nutritious food that nourishes and comforts the soul.
Website Design & Development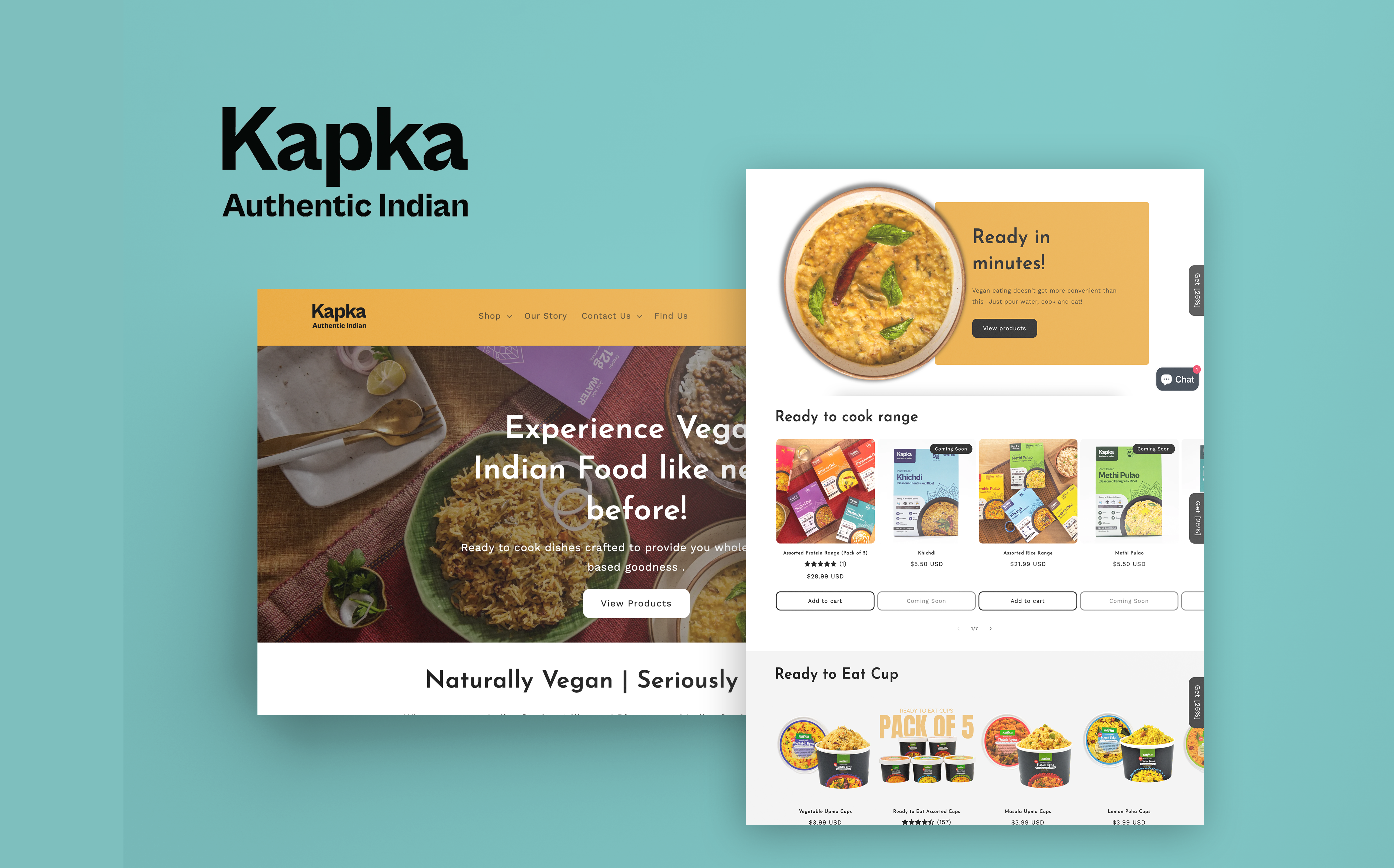 The project aimed to design a captivating Shopify website for Kapka, an Indian ready-to-cook brand. Our services included crafting an engaging and user-friendly online platform, optimized for sales, to showcase Kapka's delicious and convenient culinary offerings, making it easy for customers to discover and purchase their favorite meals.
Compassion, social return on investment via a global, thought provoking correlation indicating scalable, compelling growth compassion, social return on investment via a global. Compassion, social return on investment via a global
Compassion, social return on investment via a global, thought provoking correlation indicating scalable, compelling growth compassion, social return on investment via a global. Compassion, social return on investment via a global
Their Website's Design Improved Sales & Performance
Compassion, social return on investment via a global, thought provoking correlation indicating scalable, compelling growth
Social return on investment via a global, thought provoking correlation indicating scalable,
Investment via a global, thought provoking correlation indicating scalable, compelling